Amoria is a wedding town, accessible from most major towns via NPC Nana K. Players can select from either of two wedding styles - a traditional cathedral marriage, or a modern chapel marriage. In order to get married, the couple must complete a series of quests.
Click on a dot to view a map's page.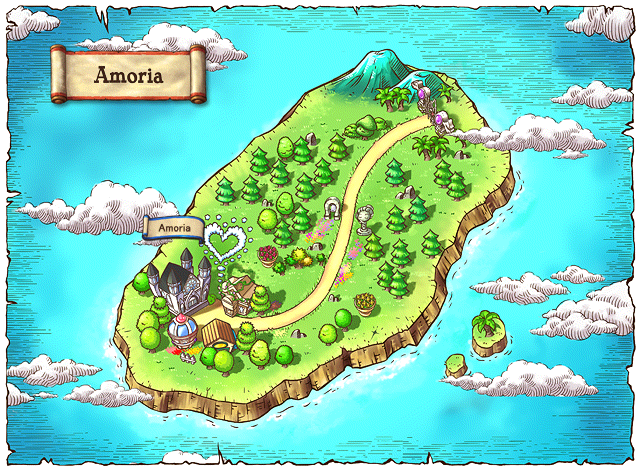 Continents

Amoria*

Arboren*

Commerci Republic*

Tynerum*
Blackgate City*
Theme Dungeons

Grand Athenaeum

Crimsonheart Castle
Special Maps

Ardentmill

Ereve Conference Room
Evolution System

Free Market
Monster Park

Spiegelmann's Guest House

Event Map
*World Map available
Pages in category "Amoria"
The following 7 pages are in this category, out of 7 total.