Aqua Road is an area located in Ossyria accessible by descending Orbis Tower or through a well in Korean Folk Town. Aqua Road is entirely underwater, allowing players to swim. Like most underwater areas, this place requires players to utilize any breathing apparatus to survive effectively, similar to El Nath. It contains only one town, Aquarium. Aqua Road has a dungeon in which, the boss monster, Pianus, can be found.
Click on a dot to view a map's page.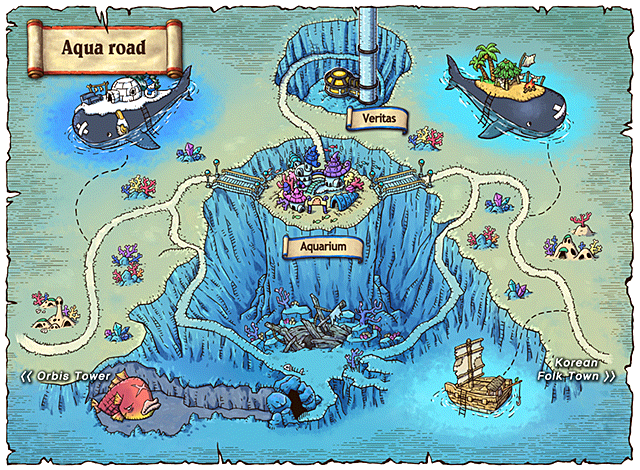 Subcategories
This category has the following 3 subcategories, out of 3 total.
Ad blocker interference detected!
Wikia is a free-to-use site that makes money from advertising. We have a modified experience for viewers using ad blockers

Wikia is not accessible if you've made further modifications. Remove the custom ad blocker rule(s) and the page will load as expected.