Arcana, the mystical forest of life currently in a crisis as the land of the spirits here was overtaken by dark spirits. It is the player's mission to reclaim the song of the forest here. The minimum level requirement here is 225.
Click on a dot to view a map's page.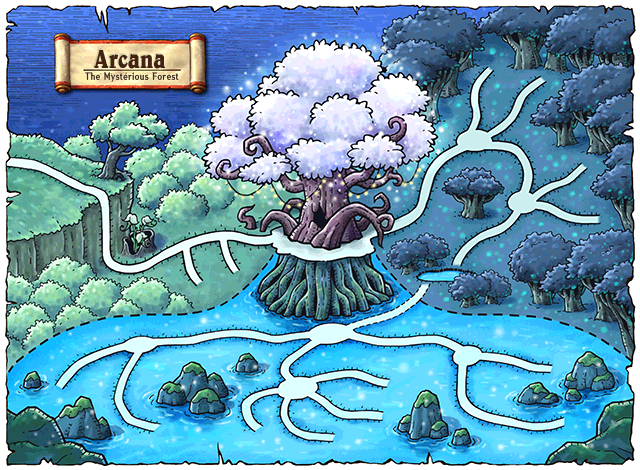 Pages in category "Arcana"
The following 34 pages are in this category, out of 34 total.
B

C

D

F

G

H

L

M

N

S

T

T cont.

W