Azwan is an area in Nihal Desert located in Ossyria. There are four different modes, each having different objectives. The player can receive Honor EXP by either participating in the battle, or by defeating monsters outside of Azwan. It can be accessed at Level 120 and higher via the Dimensional Mirror. Hilla, one of the Black Mage's commanders can be fought at Level 120 and up.
Click on a dot to view a map's page.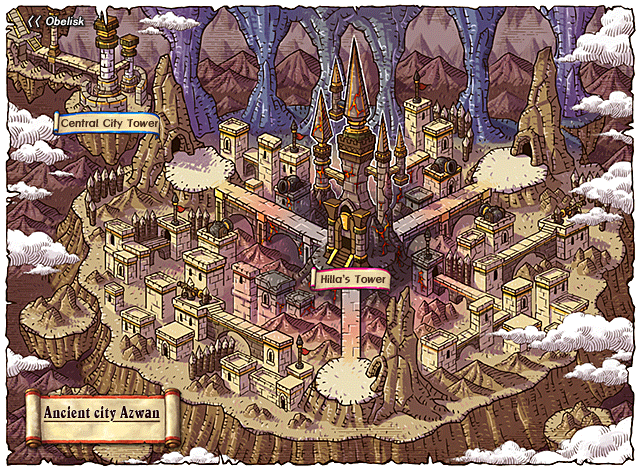 Trivia
Pages in category "Azwan"
The following 37 pages are in this category, out of 37 total.
Ad blocker interference detected!
Wikia is a free-to-use site that makes money from advertising. We have a modified experience for viewers using ad blockers

Wikia is not accessible if you've made further modifications. Remove the custom ad blocker rule(s) and the page will load as expected.