Edelstein is a continent that encompasses the towns of Edelstein and Scrapyard. It is under control by the Black Wings, and is where the Resistance has been formed. It also consists of a mine where Gelimer has set up a research laboratory.
Click on a dot to view a map's page.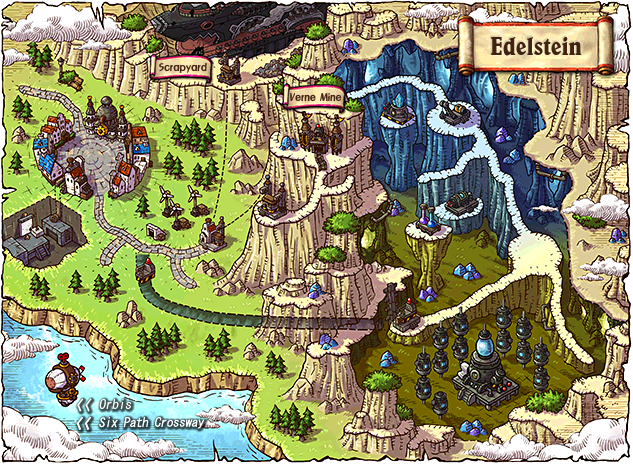 Edelstein*

Edelstein*

Scrapyard*
*World Map available
Subcategories
This category has only the following subcategory.
Pages in category "Edelstein"
The following 71 pages are in this category, out of 71 total.
A

C

D

E

F

H

I

L

M

N

O

P

R

S

S cont.

T

U