Heliseum was once the capital of Pantheon, but is captured by Magnus. Recently, someone is organizing a group to take Heliseum back from Magnus. The Nova Alliance has joined forces with the Maple Alliance in order to hopefully claim Heliseum back from Magnus. Such tasks include eliminating Specters, getting in contact with the Shadow Merchants, fetching emergency supplies and food, meeting Eurenth, and slowly sieging back Heliseum from the Specter Army. Treglow, Victor, Velderoth, and Magnus can be fought here.
Click on a dot to view a map's page.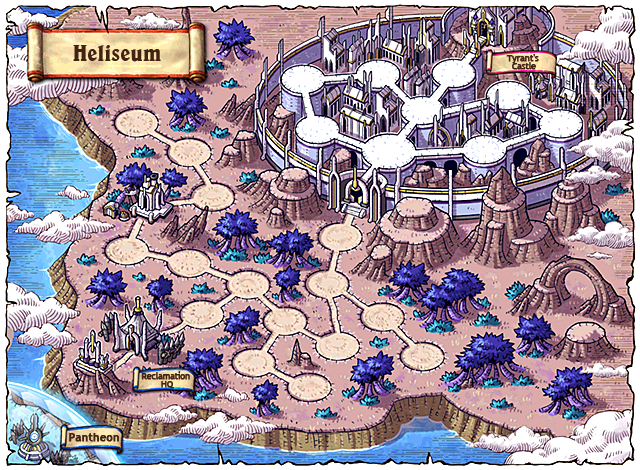 Subcategories
This category has the following 2 subcategories, out of 2 total.
Pages in category "Heliseum"
The following 22 pages are in this category, out of 22 total.
B

C

D

E

F

H

P

R

S

S cont.

T

Y