Ludus Lake is a region in Ossyria that encompasses Ludibrium and neighboring towns. From town, you can use a cable car to travel to Fantasy Theme World. Ludibrium is supported by its two towers which in turn are supported by two islands; at the bottom of Eos Tower is the Omega Sector, while at the bottom of Helios Tower is Korean Folk Town. At the top of Helios Tower, there is a time control device, which can send you back in time to a part of the past of Victoria Island, Ellin Forest.
Click on a dot to view a map's page.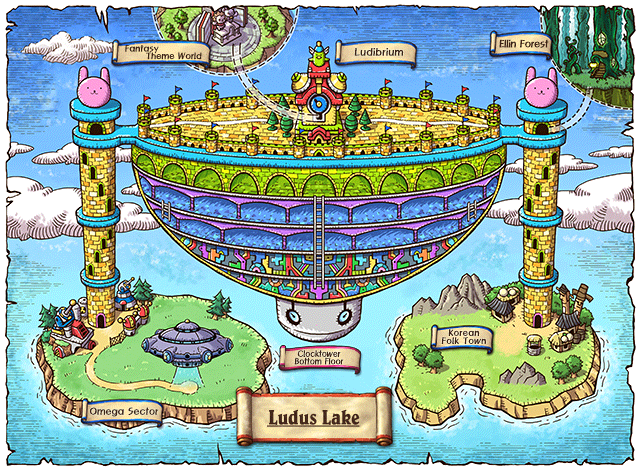 Subcategories
This category has the following 5 subcategories, out of 5 total.
E
F
K
L
O
Ad blocker interference detected!
Wikia is a free-to-use site that makes money from advertising. We have a modified experience for viewers using ad blockers

Wikia is not accessible if you've made further modifications. Remove the custom ad blocker rule(s) and the page will load as expected.