Mushroom Shrine is the first area one arrives at when upon entering Zipangu. It is filled with cherry blossom trees, and has a background of Mt. Fuji. The town area is filled with shops selling a variety of delicacies from Japan. There are mushrooms from Victoria Island, and its own original monsters.
Click on a dot to view a map's page.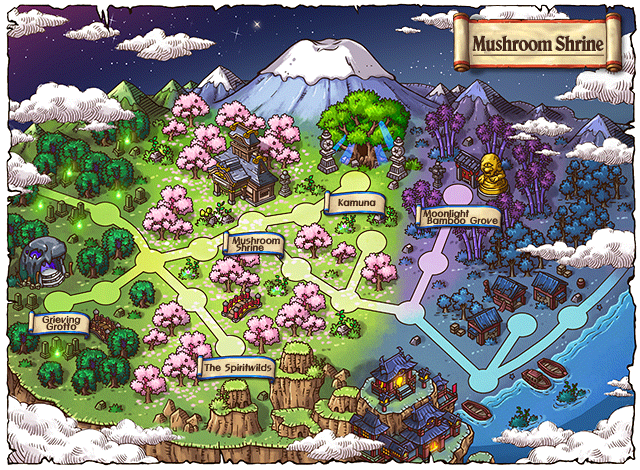 Subcategories
This category has the following 2 subcategories, out of 2 total.
Pages in category "Mushroom Shrine"
The following 39 pages are in this category, out of 39 total.
A

C

D

E

F

F cont.

H

M

S

T

V

W

本