Nihal Desert is one of the seven Ossyrian regions that encompasses the towns of Ariant and Magatia.
Click on a dot to view a map's maps.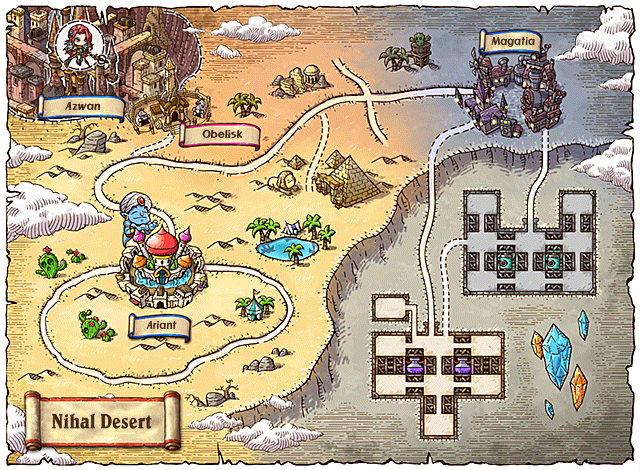 Subcategories
This category has the following 5 subcategories, out of 5 total.
A
M
S
T
Pages in category "Nihal Desert"
The following 28 pages are in this category, out of 28 total.
A

B

D

D cont.

O

O cont.

S