Riena Strait is a theme dungeon located in Rien. It can be accessed by players who are level 50+ by talking to Puro at Penguin Port.
The glaciers near Rien are melting, which is causing the water levels to reach alarming heights! Lilin wants you to work together with the natives to find out why and put a stop to it.
Click on a dot to view a map's page.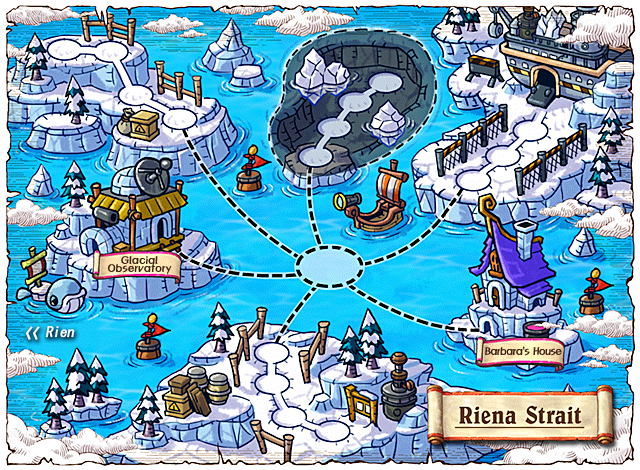 Pages in category "Riena Strait"
The following 20 pages are in this category, out of 20 total.
Ad blocker interference detected!
Wikia is a free-to-use site that makes money from advertising. We have a modified experience for viewers using ad blockers

Wikia is not accessible if you've made further modifications. Remove the custom ad blocker rule(s) and the page will load as expected.