Taiwan is a World Tour area first released by TaiwanMS. It consists of two areas: Ximending and Night Market. It also used to have a 3rd area, Taipei 101, but Taipei 101 was replaced with Kerning Square.
Click on a dot to view a map's page.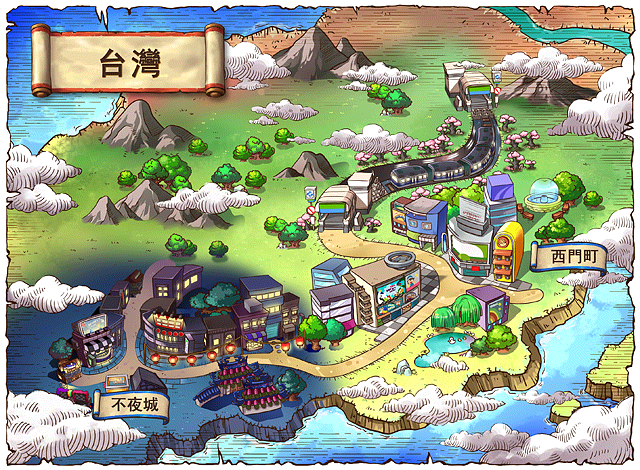 Subcategories
This category has the following 2 subcategories, out of 2 total.
Pages in category "Taiwan"
The following 14 pages are in this category, out of 14 total.