The Far East (known as Eastern China in MapleSEA) (CN:东方神州 pinyin: dōng fāng shén zhōu) is a World Tour region based on Chinese culture. It consists of three towns, Yu Garden, Mount Song Hamlet, and Shaolin Temple.
The predecessor of the China World Tour content is still being used in TMS & JMS, which consists of the old Shanghai Wai-Tan, Mount Song Hamlet, and Shaolin Temple.
Click on a dot to view a map's page.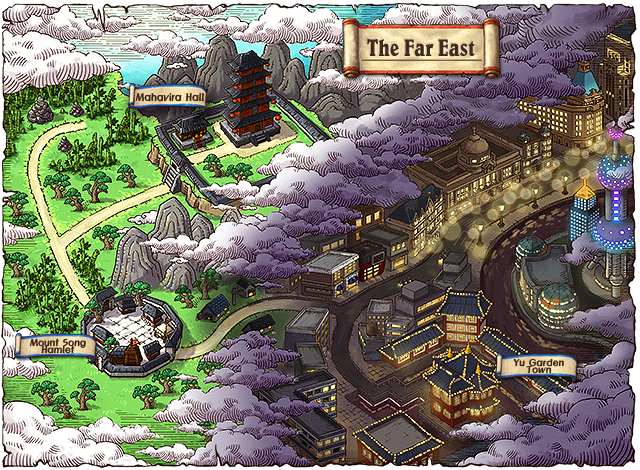 The Far East*

Shanghai

Mount Song

Shaolin Temple
*World Map available
Subcategories
This category has the following 4 subcategories, out of 4 total.
Ad blocker interference detected!
Wikia is a free-to-use site that makes money from advertising. We have a modified experience for viewers using ad blockers

Wikia is not accessible if you've made further modifications. Remove the custom ad blocker rule(s) and the page will load as expected.