Vanishing Journey is the first gateway to the Black Mage. The minimum level requirement is 200, serving as an area for the fifth job characters. Due to the Arcane Force present in this area, a new strength is required for Maplers to defeat the stronger monsters found here.
Click on a dot to view a map's page.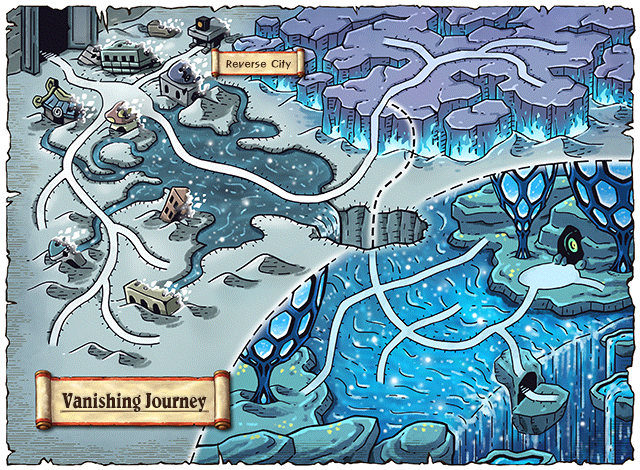 Pages in category "Vanishing Journey"
The following 36 pages are in this category, out of 36 total.
A

B

C

D

E

F

F cont.

H

L

M

N

R

S

V

W