Vulpes is a continent in the world of Grandis. It consists of Fox Point Village, hometown of the Anima race (and where the Anima come across Shade), and Fox Valley, where the legendary Fox God resides.
Click on a dot to view a map's page.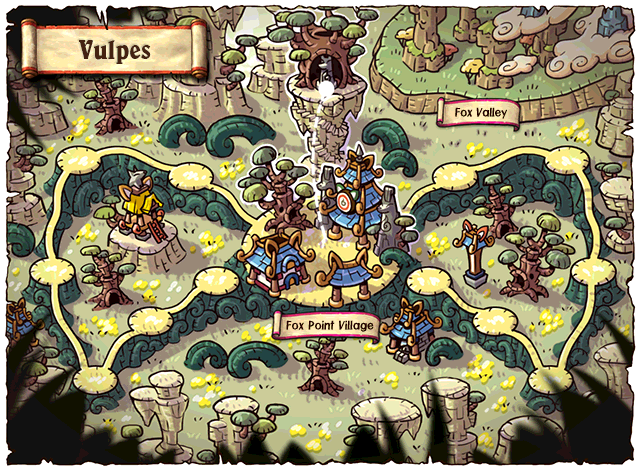 Trivia
Vulpes is latin for "Fox."
Subcategories
This category has only the following subcategory.