Spiegelmann brings you some interesting news. Time has stopped in the Toy Castle of Ludibrium and the Clocktower to preserve the innocence of childhood. However, one of the towers started malfunctioning and it's allowing people to slip through time... to the past! Let's hurry on over to Helios Tower to go on a mysterious journey through time. The bosses are Chao, a scarred Primitive Boar who is the most violent of all boars, and Ephenia, queen of the fairies.
Click on a dot to view a map's page.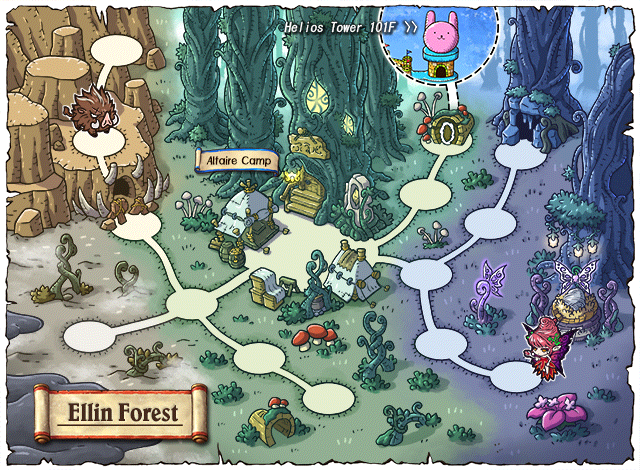 Pages in category "Ellin Forest"
The following 23 pages are in this category, out of 23 total.
A

B

C

D

E

F

L

M

Q

R

S

T

W
Ad blocker interference detected!
Wikia is a free-to-use site that makes money from advertising. We have a modified experience for viewers using ad blockers

Wikia is not accessible if you've made further modifications. Remove the custom ad blocker rule(s) and the page will load as expected.