Shade (Hero)
Talk

0
10,301pages on
this wiki
Redirected from Eunwol
Shade

Under construction
This article or section is currently in the middle of an expansion or major revamping. The information contained within this article should not be considered to be fully accurate until the article contributor(s) have removed this tag. You can help MapleWiki by contributing to it.
For the monster, see Shade (Monster).
Shade(KR:은월 romanja: Eun-wol in oversea servers) is one of the six Heroes who sealed away the Black Mage, and is part of the Pirate branch. Shade uses Knuckles and Fox Marble for weapons and calls on the power of spirits for aid.
As one of the six heroes, he sacrificed his existence to prepare for the seal to seal away the Black Mage. However, nobody remembers his existence due to the nature of the seal. He later mysteriously finds himself in Vulpes of Grandis, where he is aided by a young girl named Moonbeam.
Story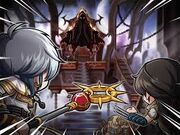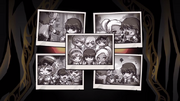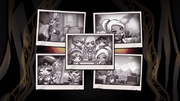 During the final battle with the Black Mage, there were 6 brave heroes fighting to protect Maple World. Of the 6, one hero stepped forward to perform the ultimate sacrifice to seal away the Black Mage. After successfully sealing away the Black Mage, he was cursed and banished to the world of Vulpes, where he has awoken centuries later.
Reborn in Vulpes, he was helped by Moonbeam, a young girl of the Pointy-Ear Foxes. His name has been forgotten in the sands of time, but with the help of Moonbeam, he has been reborn as Shade.
Shade returns to Victoria Island with the help of the Pointy-Ear Foxes and decides to try to find his friends that should now be awake in the world.
When Shade has found out all of his friends don't remember him he returns to see if Moonbeam and his friends remember his name is turns out they forget about him, when he returns to Henesys to see that everyone there has forgotten about him. When he finds this out he goes to the Temple of Time to see the seal of the Black Mage and finds the seal has been broken.
Job Advancements
Second job advancement is given during Shade's quest chain where he arrives in Henesys.
Third job advancement occurs as a quest chain that appears upon reaching level 60. You must be in a map that allows teleportation.
Fourth Job advancement is a quest that appears upon reaching level 100. You must go to the Dimensional Mirror, teleport to Grand Athenaeum and talk to Thales the Librarian.
Gallery
Availability of Shade
| | | | | | | | |
| --- | --- | --- | --- | --- | --- | --- | --- |
| Korea | Japan | China | Global | SEA | Taiwan | Europe | Indonesia |
| Available | Soon | Available | Available | Unavailable | Available | Unavailable | Unavailable |